Technology
Quarantine with Slow Internet is Torture
Nothing is more inconvenient than a shaky internet connection, and in this day and age where we spend so much of our time online, it could be one of the worst things that could happen. As we currently live in quarantine with all of our time, whether online, in a zoom conference, lecture, or even streaming, it's obvious that we can't have a slow Internet connection. We'll discuss in this article how to solve a slow cable network.
Overloaded Network
It's likely that those in the house are using the majority of your internet bandwidth, which is why your cable internet connection is so sluggish. Request that they offload applications. This may also be attributed to other HD streaming or online video gaming.
Router Need to be Updated
Your router needs to be updated. Most router manufacturers issue software updates for their products once a year or so. These updates are more based on firmware, which includes main protection and performance features. These updates ensure that your internet demands and link stay in sync. If you're certain that your internet router is to blame, you should consider setting up a mesh network. A mesh network is created by scattering mini routers around your home for better coverage.
Move Your Router
If you are not using an Ethernet cable to connect to the internet, the location of your router is crucial. Concrete walls and dividers disrupt the signal and make your internet slower. Experiment with pushing it around. Check your connection at each location and keep your router in the location that gives you the best results.
Also Read: Does Your Router Causing Slow Internet? (Explained)
Search for Viruses and Worms
An Internet worm is a form of malware that replicates itself and distributes copies to its network. This may be the cause of your sluggish and unreliable internet connection. Anti-virus software can be used to search for viruses and wipe out the machine on a regular basis. Furthermore, a malware removal tool is effective in this case.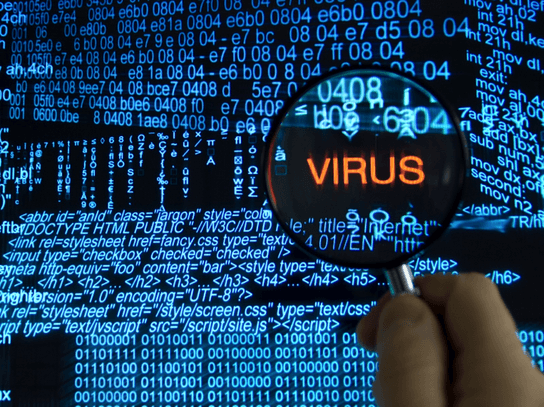 Eliminate Unnecessary Background Applications
Background applications will contribute significantly to the slowing down of your cable internet connection. Many features were made to be active all the time due to the rollout of new features in operating systems that make your computer more functional, so when you are using your computer, these features and apps are still running and using bandwidth. Go to Settings and then Privacy to see which context applications are required at the moment and which aren't. Select 'Background Applications,' and a list of those applications will appear. Certain context programs may be disabled.
Call your Internet Service Provider
Finally, the company is directly responsible for your internet speed. If none of these methods worked for you, it's time to contact your supplier, interrogate them, and request an effective solution. It's possible that your internet service provider (ISP) has introduced a new network setup. This may be messing with your internet connection, causing it to perform poorly. Filters will also contribute to the slowness of your cable internet.